Advantages of a Pre-Compliance Healthcare Audit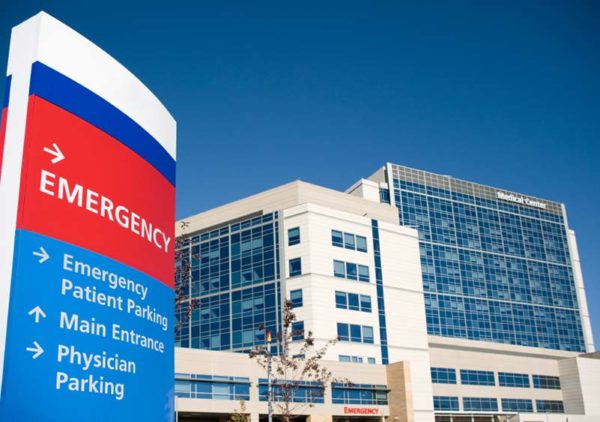 One of the most important advantages of our pre-compliance health care audit is our attention to detail. We will go over every element of your paperwork to determine if all required reports and plans are in place. We will also evaluate the basic elements of your building management programs, including the following:
Emergency management and disaster preparedness strategies
Life Safety Assessment™ to ensure fire protection and fire safety strategies comply with CMS standards and the codes set forth by the National Fire Protection Association (NFPA)
Physical Environment inspection and assessment to prepare your organization for CMS evaluations
At Healthcare Life Safety Services, our comprehensive approach to accreditation survey inspections and evaluations will allow your healthcare facility to prepare for your visit from accreditation surveyors. This will allow you to enjoy greater confidence and reduced stress during the lead-up to this evaluation process.
Why Accreditation Matters
Accreditation from CMS will allow your healthcare organization to bill for patient care directly to Medicare or Medicaid. This will expand your range of potential patients and will allow you to serve your community more effectively. Working with the experts at Healthcare Life Safety Services will provide you with the support and the technical expertise for continuous readiness. Our knowledge of the requirements of CMS and other accreditation agencies will promote the best possible outcomes for your organization. We work with clinics, hospitals, hospice care providers, assisted living facilities and many other healthcare providers throughout our area.
Establishing a Higher Level of Patient Satisfaction
Taking the steps necessary to comply with all requirements of CMS, local and state regulatory agencies will not only allow you to qualify to bill through Medicaid and Medicare but will also provide you with the tools necessary to elevate the care given to your patients. At Healthcare Life Safety Services, we will work with you to determine the best way to approach your CMS validation survey and to provide the best patient experience possible.
If you need assistance with applicable codes and regulations, Healthcare Life Safety Services is the right choice for your healthcare facility. Call us today to discuss your needs and to schedule an appointment with our team. We look forward to the chance to work with you.