The Accreditation Cycle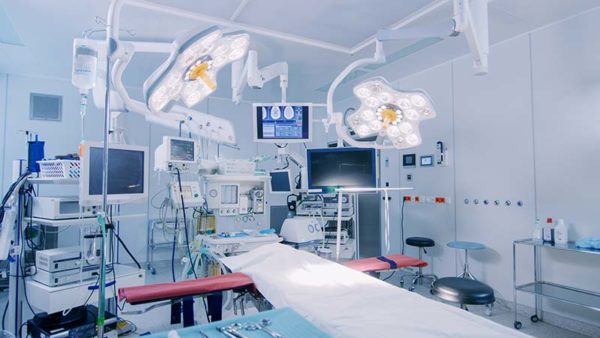 Healthcare organizations that seek accreditation with TJC typically do so to acquire the ability to bill for patient care through the Centers for Medicare & Medicaid Services (CMS). The accreditation cycle for TJC is three years and includes unannounced visits from TJC on a rotating 18 to 39-month cycle. These unannounced visits can occur any time after your healthcare facility has requested an evaluation. It is critical to contact Healthcare Life Safety Services before beginning this process to schedule an inspection. Our team will go over your operations, paperwork, equipment and facilities to ensure that you are ready for these unannounced visits.
Key Points for TJC Gold Seal Assessments
TJC typically looks at a wide range of activities and operational standards during its accreditation survey. Some of the most critical parts of the TJC evaluation process include the following:
Emergency management plans and programs
Environment of Care™
Human resources
Infection prevention and control plans
Information management and security
Leadership
Life Safety™
Medication management
Medical staff levels and training
Compliance with National Patient Safety Goals
Nursing staff activities
Provision of care, treatment and services
Performance improvement plans
Record of care, treatment and services, including all necessary paperwork
Rights and responsibilities of the individual
Transplant safety
Waived testing procedures and paperwork
At Healthcare Life Safety Services, we will look at all elements of your operations to assist you in preparing for this comprehensive TJC accreditation survey process. We work with your organization to perform our tasks with minimal disruption to your daily routines.
Our Services
The team at Healthcare Life Safety Services will conduct a thorough inspection of your equipment and building to ensure that your facility is operating up to code. We will also look at your paperwork to verify that nothing is missing and that everything is up to date and code compliant. At the end of our process, we will deliver our findings in an electronic form and will provide suggestions on recommended repairs, upgrades and updates to assist your facility throughout the accreditation process.
If you are planning to seek accreditation with CMS through the process outlined by The Joint Commission, the experts at Healthcare Life Safety Services can provide support and recommendations for your healthcare clinic, hospital or other facility. Call us today to schedule an appointment. We are here to serve you.