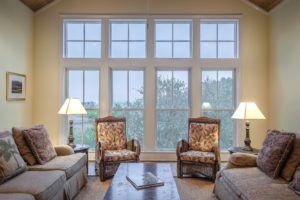 It can be difficult to know where to start when preparing your nursing home for a healthcare facility audit. However, incorporating life safety measures can help ensure your residents and staff are prepared for emergency situations. On average, nursing homes who comply with CMS life safety requirements experience fewer fire deaths. Therefore, being prepared for your healthcare facility audit helps you protect those in your care. To start, check your nursing home for some common healthcare facility audit citations and develop strategies to stay on top of your compliance efforts.
Common Healthcare Facility Audit Citations for Nursing Homes
A great way to prepare your nursing home for a healthcare regulatory survey is to look at common citations other homes receive. This will help you find areas you can improve before your healthcare facility audit. Here are some common areas of non-compliance you should check your nursing home for:
Electrical Equipment and Wiring: Many nursing homes fail this part of their healthcare facility audit. Some common issues include power strips and cords covered by rugs or furniture. Additionally, ensure your facility isn't missing outlet or junction box covers. These are small things that facility managers often miss but can be dangerous in your nursing home.
Generators: Also, make sure your generators receive regular inspections and maintenance. Also, conduct regular load testing for your generator as part of your nursing home's life safety procedures. Don't forget to document these efforts!
Emergency Preparedness: While it can be difficult to schedule emergency drills on top of your already busy schedule, remember to conduct drills at least once per shift every quarter and document your drills. Also ensure that everyone in your nursing home facility knows your emergency plans, from doctors to maintenance technicians. 
How to Prepare for a Nursing Home Compliance Survey
Keeping up with all these efforts can be difficult to achieve. However, there are a few ways you can help improve your compliance. First, set reminders for needed inspections and maintenance. Also, conduct mock surveys regularly to find areas of improvement. Consider monthly or quarterly healthcare life safety services from an unbiased third party. This can help you identify compliance issues. Be sure you check areas where you've had problems in the past so you can evaluate how effective your improvements are. Additionally, consider doing random life safety compliance spot checks weekly. Choose a few areas each week to double check and implement any changes you need to for proper nursing home life safety.
At Healthcare Life Safety Services, we help healthcare facilities improve their healthcare compliance and achieve accreditation. Our team helps you evaluate your building, procedures, and documentation to find areas where you could face citations. When you need a mock survey or a pre-accreditation survey, our professionals are here to help you come up with a plan to meet standards and regulations. Call us today at (281) 598-1359 to talk to one of our experts and request a free estimate. We are here to serve you.